What to Cook for a Vegan Christmas Dinner for Two
Well this has been a strange year hasn't it?
With Christmas coming up fast, a lot of us are wondering what on earth we're going to cook this year! Things are still far from normal, and many people won't be able to spend Christmas with their extended family this year.
It wasn't until recently that Remi and I knew whether we would be able to visit my parents over the festive period. You do wonder whether it's worth cooking a Christmas for dinner for two people! Christmas for two doesn't have to lack festive cheer or tasty food.
Although unusual, it's definitely not impossible. I've gathered together some Christmas dinner ideas which are the perfect serving for two this year. Use these delicious vegan recipes to put together the perfect Christmas dinner menu this holiday season!
Christmas Appetisers for Two
Cream of spinach soup with white beans by My Plantiful Cooking
This hearty cream of spinach soup makes a perfect small batch for an appetiser. The best part is that it's ready in just 30 minutes!
Sweet potato cream soup with crunchy nuts by Daring Kitchen
If spinach isn't quite your thing, how about this sweet potato cream soup? Full of delicious spices and root veggies, this soup is a delicious start for your Christmas dinner for two. Whilst it makes portion for 4, the leftovers would be perfect for supper, or boxing day dinner!
Another recipe which comes together really quickly, this time in just 10 minutes. Smear it over crackers or crusty bread, and enjoy as a delicious appetiser with a glass of vegan fizz!
Vegan Christmas Centerpieces
Would it really be Christmas without a turkey? I have to admit that I snuck this one in here- it definitely serves more than 2. It will keep in the fridge for several days, so you can enjoy as many leftover turkey sandwiches as you can manage!
Roasted stuffed butternut squash by Veggie Desserts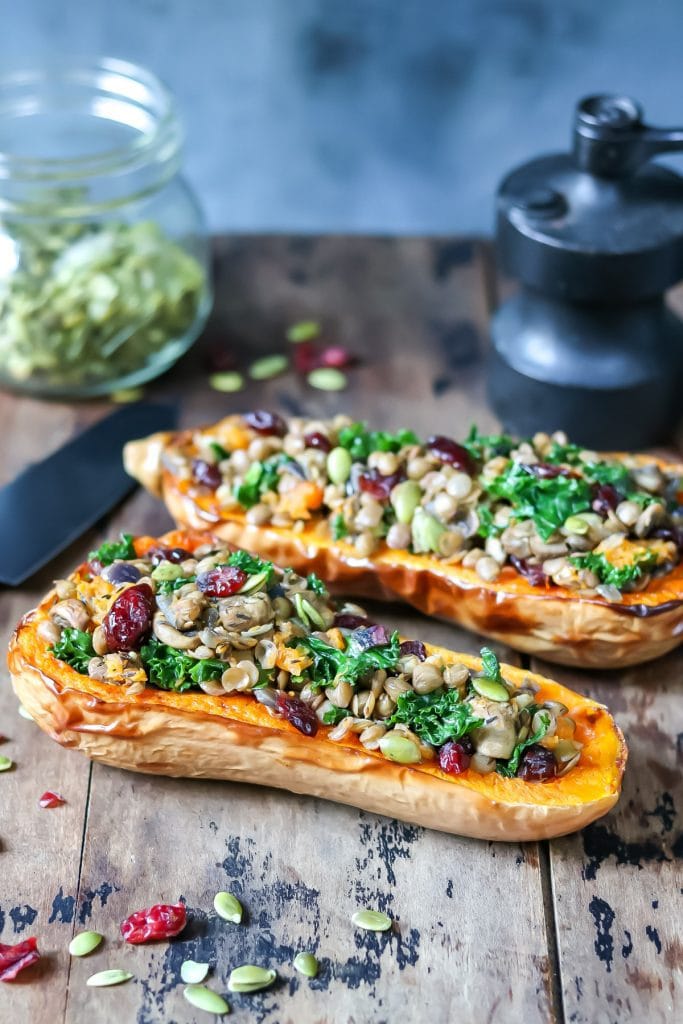 This roasted stuffed butternut squash really is a showstopping Christmas main for 2! The red and green filling for the stuffed squash is made from dried cranberries and kale, along with lentils, mushrooms and herbs.
This hotpot recipe serves 4, but would work perfectly halved and served in individual serving dishes. It's made from layers of red lentils in a rich, hearty tomato sauce and topped with sliced potatoes and vegan cheese. Proper comfort food!
Christmas Side Dishes for Two
Would it be Christmas without sprouts? Some people hate them, but I love them. I never used to like sprouts, but one Christmas they suddenly hit the spot for me! I urge you to give this delicious recipe a go.
Crispy Coated Roast Potatoes by Fab Food 4 All
Crispy roasted potatoes is music to my ears. You really can't have to many roast potatoes, especially when they've been coated in semolina for extra crunch. Cook as many potatoes as you would like!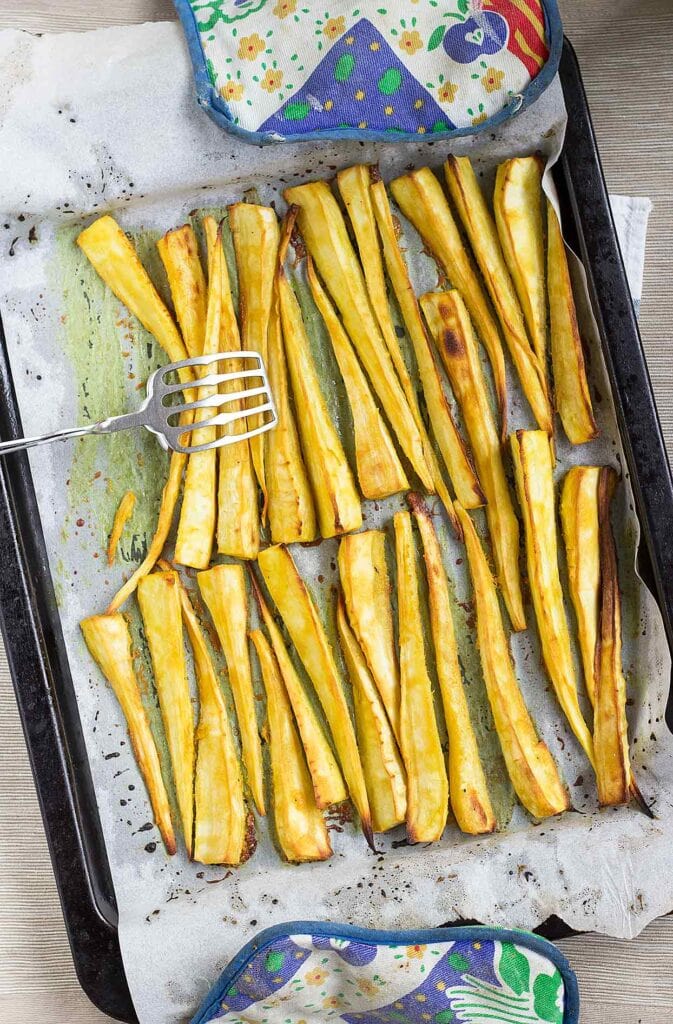 This vegan version of honey mustard parsnips is the perfect accompaniment for your Christmas dinner for two. All you need to do is throw the ingredients together in a bowl, and roast them in the oven for just half an hour. Hands-off and delicious!
These roasted cabbage steaks are so easy and delicious. Made with only six ingredients, this simple recipe makes a tasty side that you're going to just love! The recipe calls for 2 heads of cabbage, but you can reduce this down to 1 for the perfect amount for two people.
Cranberry jalepeno relish by Pepper Bowl
This spicy jalapeno cranberry relish is an alternative take on classic cranberry sauce! Enjoy it on the side of your Christmas plate, and smothered onto your leftover vegan turkey sandwiches.
No Christmas dinner would be complete without a good helping of gravy, but this often includes meat juices. This vegan mushroom gravy has all of the flavour without the meat.
Chilli garlic brussel sprouts by Get Set Vegan
You thought the cranberry jalepeno relish was the wild card, until you saw these chilli garlic brussel sprouts! Maybe not the best thing for your Christmas dinner plate, but a must-try over the festive period. They're tender on the inside, crispy on the outside, and super spicy.
Christmas Desserts for Two
Love coffee? Love ice cream? Yep, me too. You really can't go wrong with affogato, and it's so easy to prepare in individual portions. This twist on the classic Italian dessert will be your new favourite coffee and ice cream treat.
Fancy something fruity instead? These no bake cheesecakes are in handy individual portions which you keep in the freezer. Prepare them in advance and keep them in the freezer until you're ready.
Gluten Free Chocolate Microwave Cake by Eating By Elaine
Or perhaps something more decadent? Another single-serve desert, these mug cakes are so easy, being cooked in the microwave. These are light, fluffy and totally delicious. Serve them with a big scoop of ice cream when they're still warm for ultimate indulgence.
Christmas Drink Ideas
Vegan hot chocolate by Food Love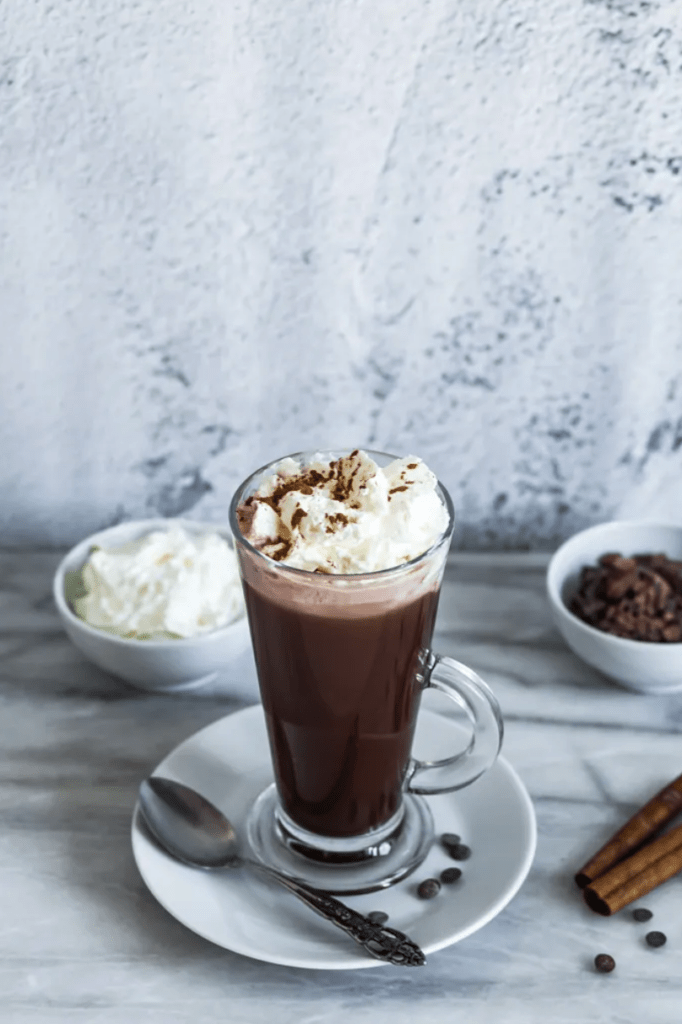 Hot chocolate is the most comforting drink at Christmas time. This one is made with almond and coconut milk, cocoa powder and sweetened with coconut sugar. Try topping it with vegan squirty cream or marshmallows!
If you're in the mood for something a bit stronger on Christmas afternoon, this cranberry Moscow mule is the perfect holiday cocktail recipe. Easy to put together, easy to tweak, fun to drink and so delicious!
Mix up vegan eggnog in the blender for a healthier version of a holiday classic. With only 5 ingredients, you can't go wrong!
Vegan Christmas Treats
Vegan cocoa cinnamon truffles by The Zestfull
Rich vegan chocolate truffles are a perfect way to end a holiday dinner. These cinnamon-cocoa truffles can be made in advance and stored in the fridge for up to a week.
Not only are these sugar cookies vegan, but they're also gluten free, meaning they can be enjoyed by anyone! So delicious and perfect for Christmas afternoon snacking.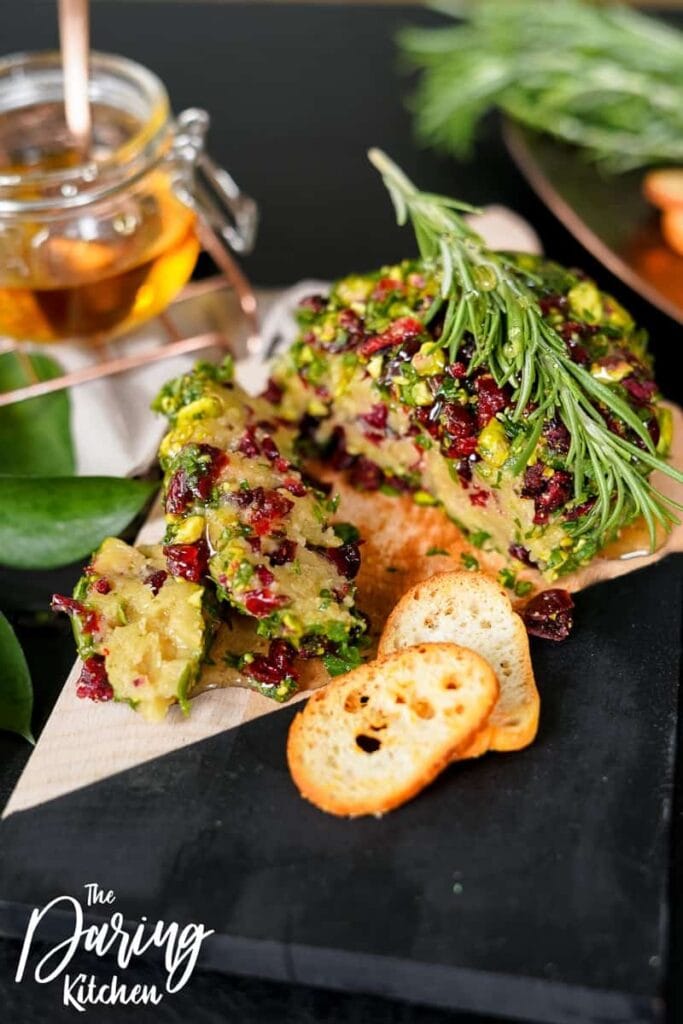 If you're fed up with sweets, maybe it's time to bring out the cheese ball! This decadently creamy cheese ball is dairy-free and oh so easy to make. It might just become your new favorite plant-based cheese.
Alternative Meal Options…
If traditional Christmas fare just isn't quite cutting it for you this year, why not try one of these alternative meal options, just for 2!
Vegan Polish fish- Tofu po Grecku by Forkful of Plants
Polish fish, or 'Ryba po Grecku' is traditionally enjoyed at the Polish Christmas Eve celebration called Wigilia. This vegan version uses marinated tofu wrapped in nori to recreate the fishy flavours.
If you're just totally fed up with Christmas food, then why not whip up a batch of risotto? This recipe makes a perfect portion for two so you don't need to worry about dealing with leftovers.
Have a very merry vegan Christmas!
I hope this roundup has helped you to decide what to cook this year, and that you have the best time cooking and eating all of this vegan goodness! I hope you all have a Merry Christmas, and a very happy New Year.
Made any of these recipes?
Let me know how they turned out in the comments below, or share your creations on Instagram using #forkfulofplants
Want to hear more from me?
Sign up to my newsletter below and I'll make sure you're the first to know when I post a new recipe!
---
---